The course of pulmonary fibrosis is very variable and every patient will be different.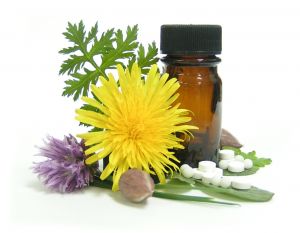 Unfortunately, there are currently no 'cures' for pulmonary fibrosis available. Treatment instead focuses on reducing the progression of fibrosis and improving patient's quality of life.
As a result, there are no homeopathic cures for pulmonary fibrosis available. You should be very cautious of any websites offering "cures" for pulmonary fibrosis. Indeed, there have been many trials of homeopathic and conventional medicines for pulmonary fibrosis. Currently, no homeopathic medicines have been proved beneficial for patient's with pulmonary fibrosis in clinical trials.
The best person to speak to about treatment for pulmonary fibrosis is a respiratory (lung( doctor. They will know the best treatment for the condition based upon its severity and progression.
If you are considering a homeopathic treatment for pulmonary fibrosis then it is very important to consider the potential risks and benefits. Ask the produce for their scientific evidence about their treatment's effectiveness. In addition, be way of overpriced homeopathic remedies for pulmonary fibrosis.